Introduction
We do bookkeeping, negotiate and correspond in Hungarian, German and English.
With our high-quality team of experts and our flexible prices, we aim to reduce your tax burden in accordance with all laws and within all legal boundaries, as well as, serve you as fast as possible. We will send you your business' monthly income statement so you can take timely steps to plan your tax liability and earnings.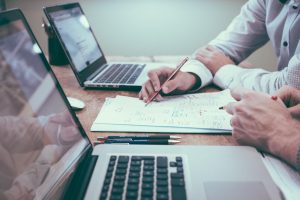 What should I do if I work 12 hours a day and my company is not in a better position, do I get better?
Contact us!
Our highly professional experts can help you analyze and solve business problems.
Our staff meet high professional standards day by day.
All of this in the interest of our Clients to minimize the risk and excitement of tax audits and offer the best solutions for your plans.
If you work with us you will be relieved
If you have accounting and taxation with us, you are guaranteed to be liberated because of a major business area.
The annual accounts are closed with annual tax returns and accounts
And you may be liberated as the tax accounting and closing work for a fiscal year has ended.
Fields
We work for micro-, small- and medium-sized enterprises, municipal companies, associations, foundations, public benefit and non-profit civil and state organizations in the following areas:
Accountancy, Taxation
Accounting
Preparation of tax returns
Payroll
Preparation and accounting of transformation balance sheets and asset inventories
Posting of final accounts
Professional tax and business consulting
Expert activity
Expertise activity
Advice for prospective entrepreneurs
Forensic accountancy
Support for accountants and tax experts (Support)
Audit support
Firm valuation
Due diligence
For acquisition plans: review of taxation and financial accounting processes